OK...I heard about these new Levi's from Youtube (Kandee Johnson, my love)...and apparently these jeans are supposed to fit perfectly to your shape.
You measure your specific body parts (waist, hips, "seat", and thigh)...then they tell you which work best for you.
I got the "bold curve", which means some booty (not flat, not overly). I purchased these for $59.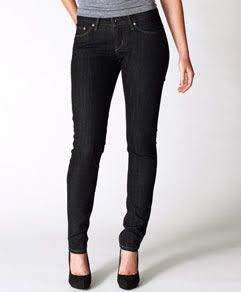 LOVE! I just want to share this, because I can never find jeans...
Check it out!