This week is a celebration. Not just of the b-day, but of a re-emergence. I'm sitting here on my couch, reflecting on "happiness" and trying to give it enough gravity as I have with negative. I think this has been physically manifested in the many teeny butterflies I have seen on recent drives around Austin. So pretty!
When you're happy, you see happy. When you're sad, you see sad.
Right now, it's rose-colored!
I've been able to get caught up on many things, finally received my paycheck for teaching (score), and have been reinvesting myself in the gym. I love muscle fatigue. It feels sublime!
This week, I renewed my phone contract w/Verizon and got an Austin number. Usually I am passive about electronics, but I have an unfettered adoration for my new cell. I just wanna call.
H got an eye exam (finally). It's been 10 years since this poor chap has gotten new glasses. Thank you VSP. Luckily I, the uninsured, still have eagle eyes...
Here he is: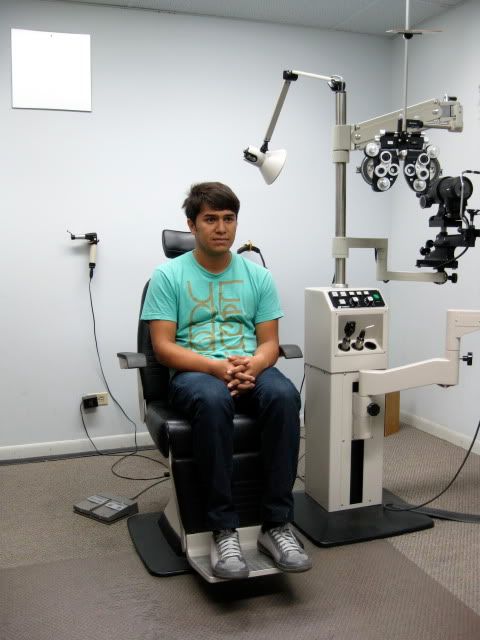 For my birthday, I wanted to be old school. We went to Dave & Busters for the first time to play video games. I was ticked off that they didn't have Whack-a-Mole or DDR, but they did have Skee-Ball (all-time fave), and some sweet simulation games that I challenged: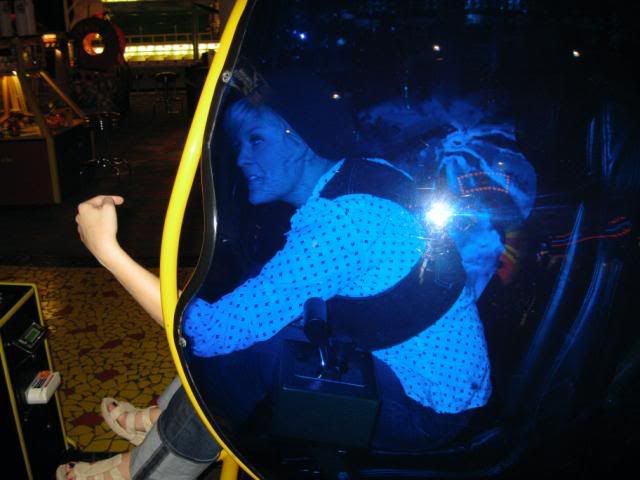 We didn't get many tickets, but H did walk away as the proud owner of a Chinese Finger Trap.