Ok, I've been stalling with this one. Two reasons: 1. It was boring, 2. Don't wanna re-live it. WAHHHHH....

-Woke up at 8:30 (Keep in mind, this is awesome for the non-committed (aka unemployed person).
-Was gonna go to gym, had "bigger plans" to fix up resume and be the big girl about town with new apps!
-H called NEW mechanic, arrange for a tow.
-Beg H to come with me to get copies of my resume made (in White Linen. My favorite!).
-Realize I'm out of paper for a supplement for one of my apps. Drat!
-Take H to work. Is THIS the last day? Buy paper, plastic project covers (overdoing it).
-Visit TAP. They're remodling. "This is the worst possible time." Nice. Well, throw this resume on a pile of crap and neglect it, why don'tcha?
-Visit Cissi's. Manager is not available. Come back tomorrow.
-H texts me. His car repair will cost $1200.
-I get in my car and start crying all the way home.
-Start feeling sick to my stomach. Give up. Change into scruffies.
-Cry. Lay in bed. Watch TV with reckless abandon. Try to get excited about something to do. Can't.
-Paint for about 2 hours.
-Go pick up H. Pick up tortillas.
-H and I have talk of desperation.
-Horacio makes enchiladas con queso fresco.
-Go to bed happy.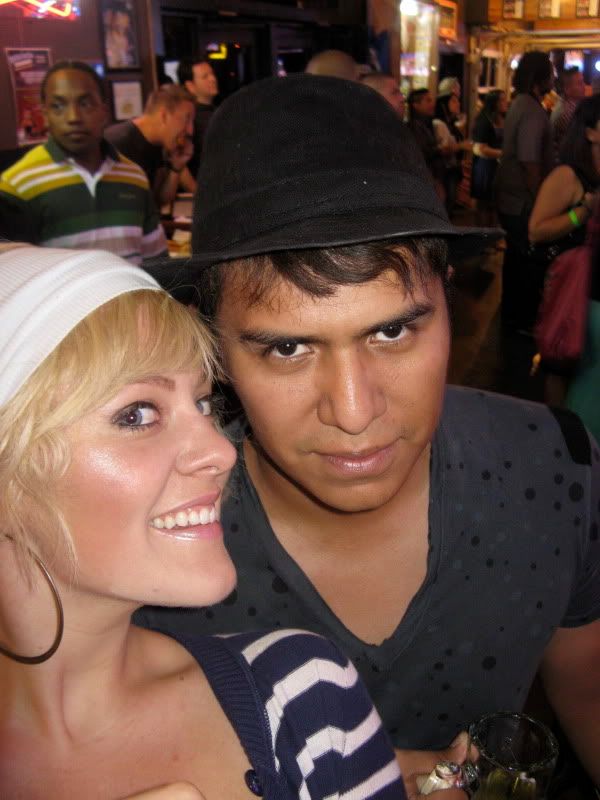 True love :)