H & I are both really into Halloween...this year it falls on a Sunday, so we're gonna be dressing up twice. I'm typing this on night #2, where I am cross-dressing, and I have to tell you that being a boy is not very fun.
Anyway, here are some pictures from last night's affair. Came home to drunkies all over our lawn because of our rude neighbs bash. Got 4.5 hours of sleep last night because of them. Maybe that's why I feel so glum right now. But the pix!
Me and my cute friend Melissa, Ms. Morton Salt!
Spooky Halloween friend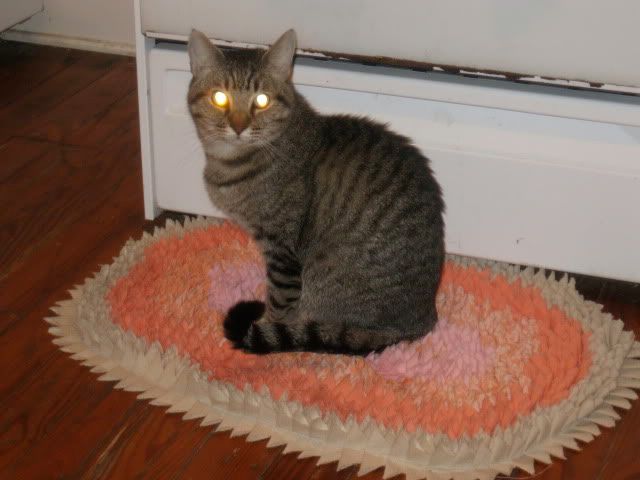 C'est moi! Miss Piggy!
And here is my Kermie! A little candid photo to show his lovely hat!