I am SO happy to have the Internet again. I read once in a AP stylebook that the Internet was always supposed to have a capital "I". Seems useless now. Anyway, I have it again, and I will be able to truly blog & make Youtube vids again! Hurray.
Last night, I went to the University of Texas' Creative Research Lab (An art gallery) to see my friend Megan's artwork (below)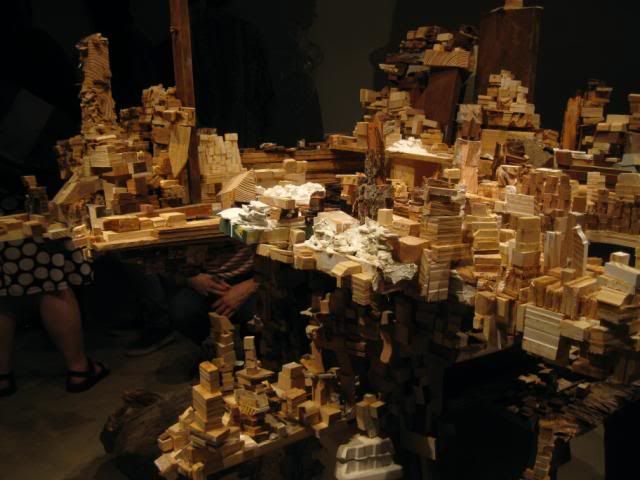 Isn't this awesome? It's like a little village in Macchu Picchu or something...different from every angle & level...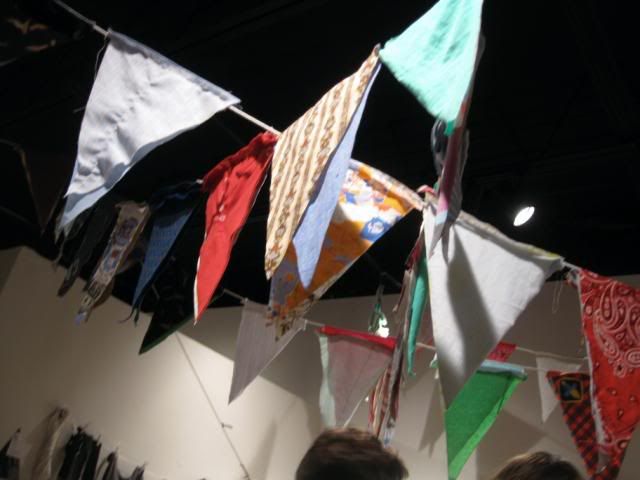 Pretty banners that inspired me...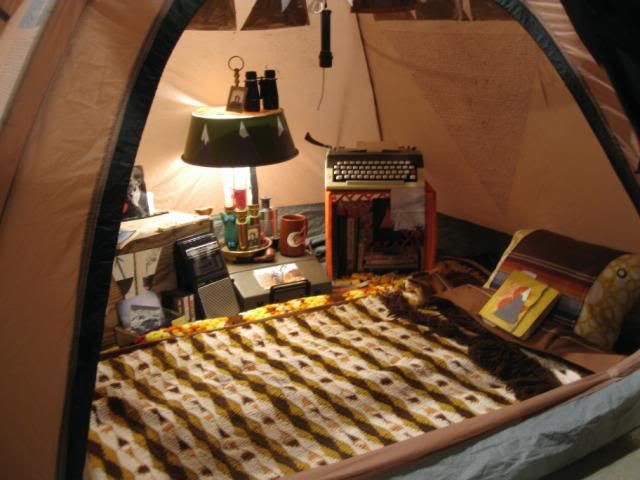 This lil' installation was so Wes Anderson...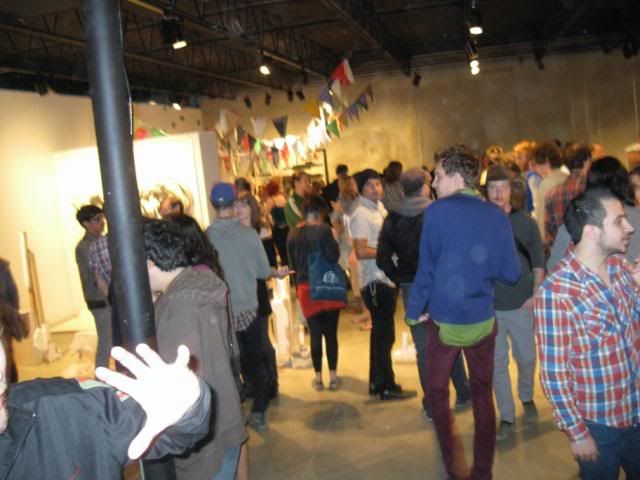 And it was really hot...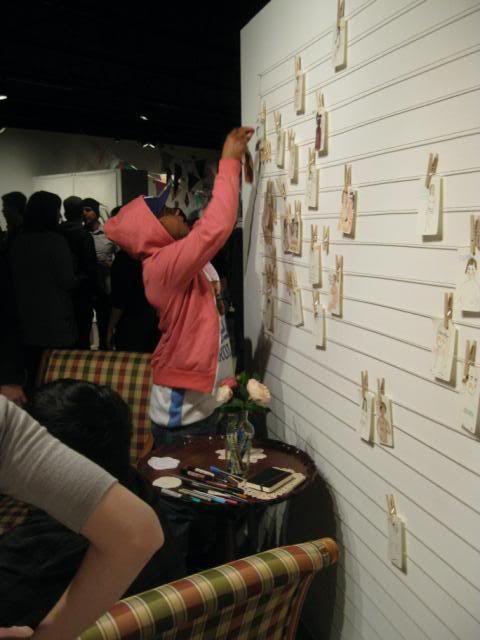 And some guy was drawing nude portraits for people...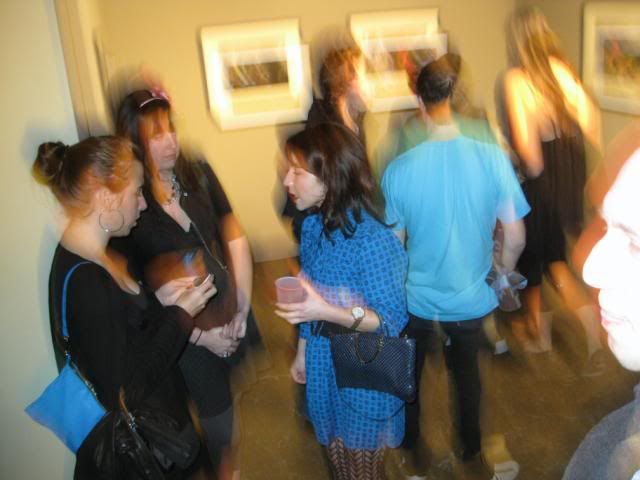 And Scarlett & Jordan were with me...

And last but not least, it was also Horacio's first day back at school! My little nurse!!