I'm downloading music from some Batman soundtracks, and enjoying the rest of my obligation-free day! I will imminently begin a(nother) resume for an advanced position of what I have, so I am back at Quack's to get some REAL accomplishment accomplished, see?
Also, to make you feel like you're here, I'm listening to this album, and this track right at this moment (released on my last B-DAY!):
(It gets good after :45)
I am going to try and be supergirl and do some Christmas shopping after this, but I neeeeed to blog. It's been killing me to not have things out of my mind, regardless of how triv!
I've just been a crazybusy psycho lately, regardless of how much Eckhart Tolle I can devour!
H and I DID manage to squeak in a date over at Lambert's in downtown Austin. It's an upscale BBQ place, which was recommended by a co-worker. Upstairs they had some jazzzzz trumpet outfit, and it was the nicest place we've treated ourselves to since we've been in Austin (or ever, but who's counting?).
They tried shoving us into a 2-seat table right next to (1 foot) another couple, but we requested a much larger seating arrangement, based on the freak rarity that we were going out.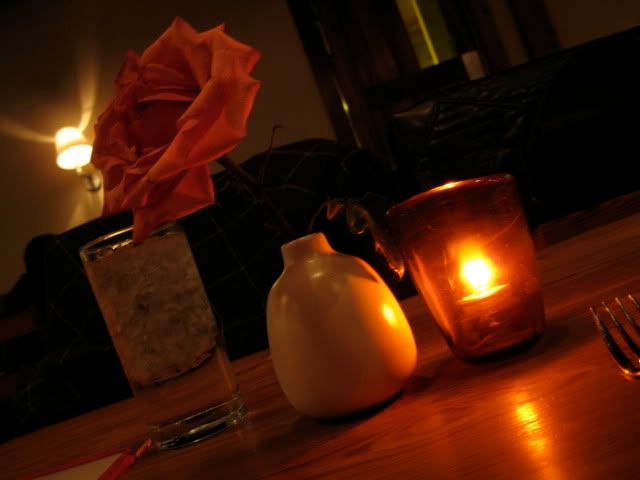 un fleur sur la table.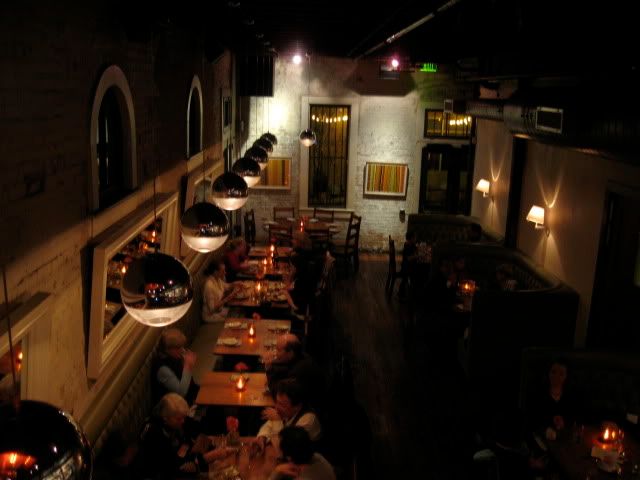 fance schmance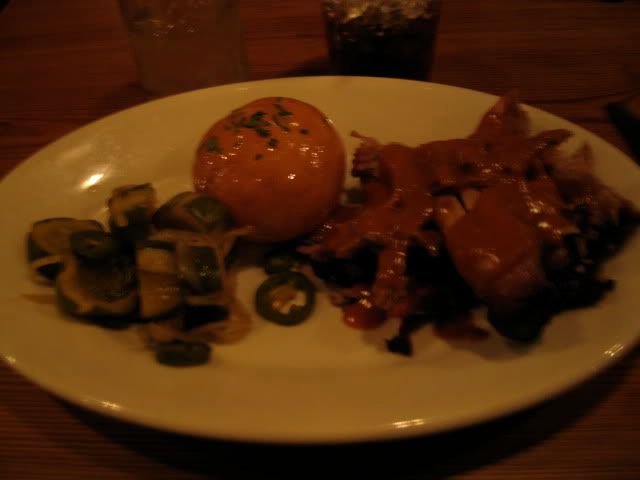 my pulled pork! Couldn't put my fork down!!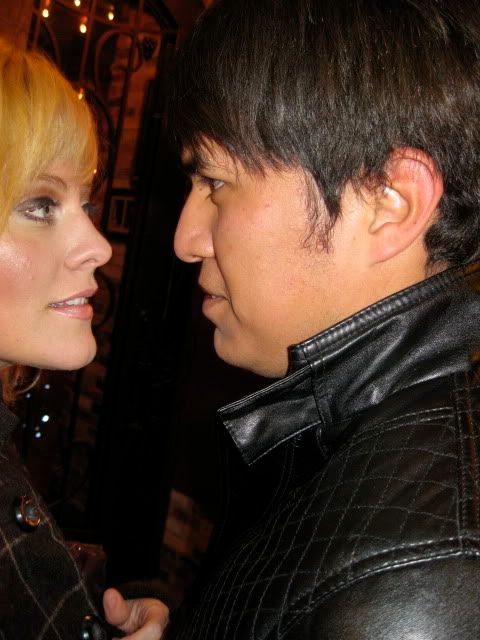 Notice the bbq sauce on the corner of my mouth?!
And because, in the above photo, H said he looked like a f*****n' potato, I'm throwing in a cutie to do him justice. (below)