Hoo-hoo! My 100th post! It would have come a lot sooner, too, had I been posting as frequently as I was earlier this month!
Alas, I am but in an airport.
Nothing too long, but thank heavens that Austin International Airport has lightning-fast WIFI!
This is me right now: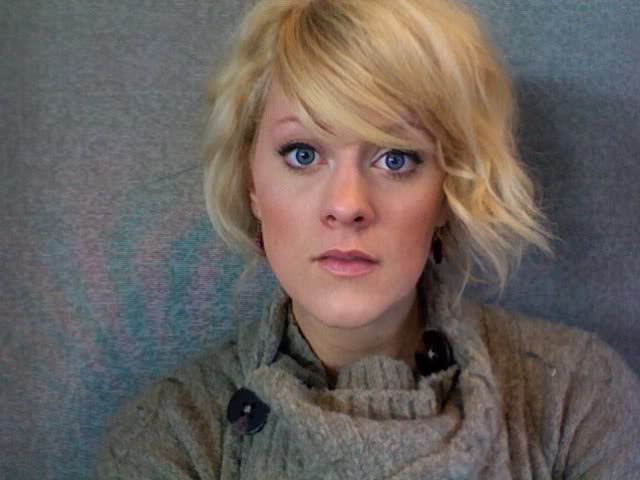 I am sick right now, but I think I look pretty nice today, if I do say so!
It seems that new zits always pop up when I fly...or I have on a crappy outfit. Traveling is superfun, but I get stressed out by packing, I do admit. Today I feel pretty.
I will be back to making more videos & blogging regularly after I'm back from this week in Minnesota. I really need it. I need to see my family. I need to get away to see my life & home in fresh, objective eyes.
And on my health note, I did lose 2 full pounds. I've been finding that it is not difficult to maintain my diet...we went to a chinese buffet on Christmas, as per my love's wish, and it was not at all a challenge to eat healthy. Check it:
I have been feeling healthy, happy, and pretty these last few days, but I know to stay with it, because in the past, at times like this, I say "screw it", and then I feel icky again within 2 weeks. It's true.
I will get back to my normsies postings later, but I'm sure some of your nosy buns are wondering how much I weigh, anyway. Feel free to guess, even as an anonymous creeper, and I will reveal next time! P.S. I'm 5'4"!
Take care!