On the subject of personal products, there are few that I really swear by. I'm always trying new things like a "guess and check" for success. For some reason, I always shy away from mentioning things I  love to use, but now I'm to the point where I have to share (if anyone ever reads this, that is).
1. Neutrogena Triple Moisture for hair care. My hair has gone from straw to silk with this. Esp. the conditioner.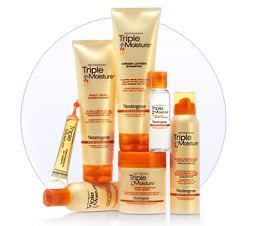 2. Rimmel Lasting Finish foundation
This doesn't budge all day for real. I'm a foundation person so I love this. I just got done working out after work...it's still in place after 14 hours and could probably go for more.

If any mystery readers have any product loves that you think I might like...let me know. I pinky swear I'll give 'em a go.