Last weekend, H and I drove down to Brownsville for H's niece's birthday. She was turning one and they were having a pretty lil' party. I had a great time, but it always whips by and we leave just as we seem to get settled...
The drive is loooong (6 hours):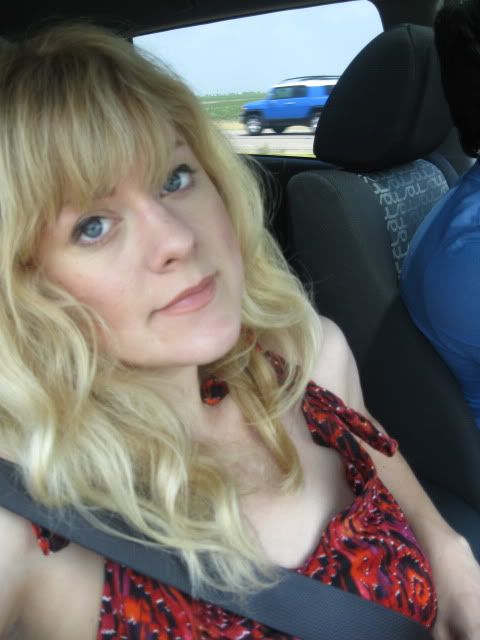 I had a great snack of frutas mixtas con sal y chile...this is freaking amazing...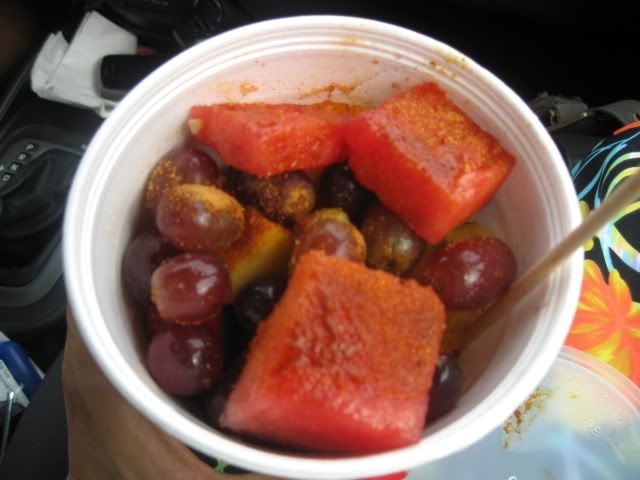 We went to South Padre Island and saw some pretty blue jelly fish (although it's rather sick that they were probably dead...)


This is pretty Vivi with her purple pinata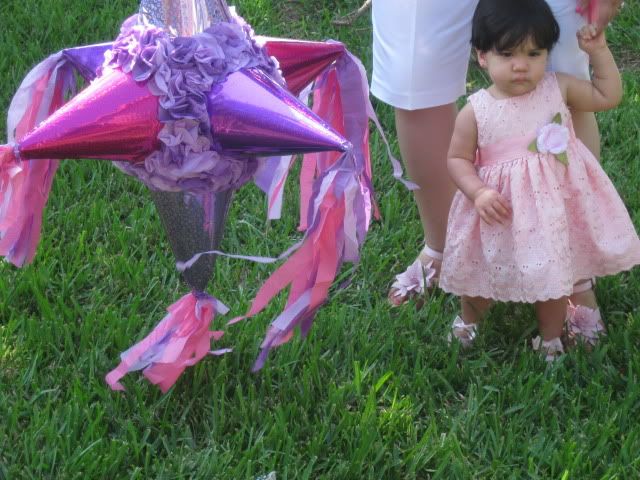 ...aaand me with some balloons just for good measure.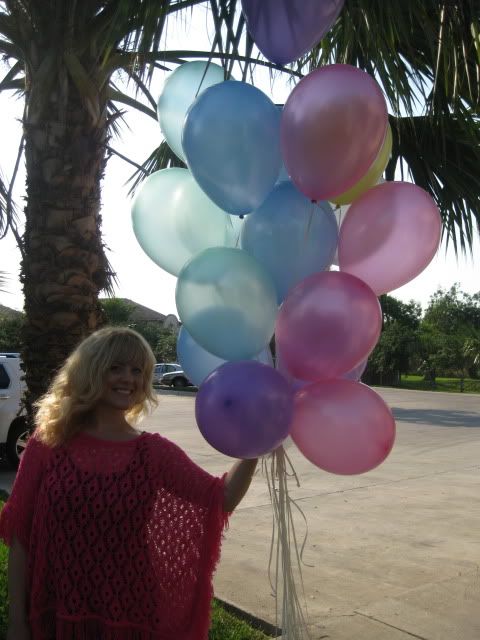 It's Monday and I've had the longest day of alll time. Thank goodnesss we only have 11 days of school left. OMGEE!