Last night, without Sunday night stressies (no work Monday), I could actually enjoy watching some TV. Not one for awards shows, I still watched and I loved most of the gowns! Are people getting classy again? PLZ?
Below is my favorite. I usually don't care for J.Lo because she is a scary agressive diva, who is overtly sexual. Usually not my thing. But she looks SO GOOD here!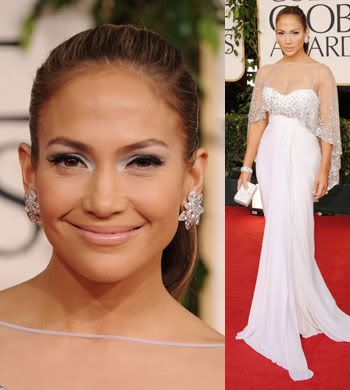 This was my least favorite: Michelle Williams. She usually makes such good choices, but this is awful, even for my love of the 60s! The tone clashes with her skin and hair (which are frankly the same color). Most of the time during the show, her boobs looked low and smashed. She has the best figure, too!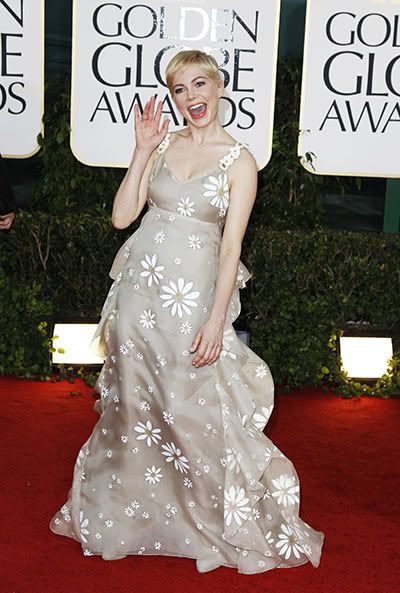 And lastly, the category of "Jury Still Out". So different. So grown up. So unique. "Easy A" wasn't THAT good, but she is a cool girl. I like this for some reason...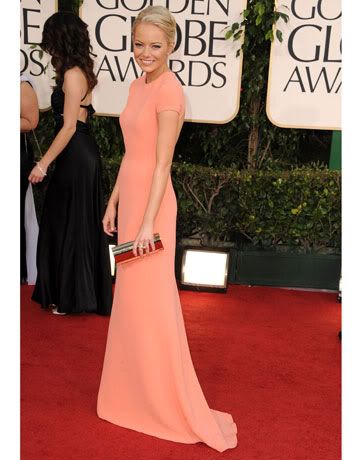 What do you think? Any loves or feedback?