The world of slumber is where I want to be. Sugarplum fairies welcome & the Sandman, too.
It's been like one week straight at Six Flags, or any other large-scale amusement park. Twists and turns, excitement (ups and downs) and sensory overload!
I have the bed of my dreams, and what to accompany me? Surely not any ratty sweatpants and cut-up T-shirts!
I've seen a lot of robes lately. I have one with poodles! But the robes on my radar need to be presented as daywear--far too gorgeous (besides, your eyes are CLOSED when you're sleeping!).
Does anyone have any suggestions for how to make robes cute for DAY?

(above: Betsey Johnson @ Nordstrom...not that I have anything from either retailer)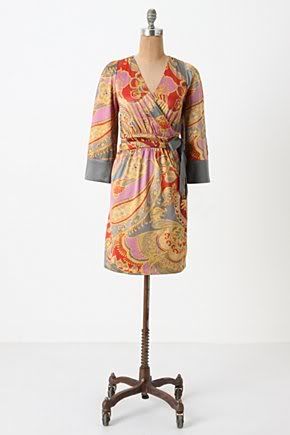 (above: Lilla from my old lover, Anthropologie)
*The Gilligan O'Malley line at Target has some STUNNING robes right now. However, they're not all on the website. Stroll by to see what I mean...