This weekend was pretty fabulous, especially the 4th. As you can clearly see from the photos, we had about 20 people come to our home for a very patriotic brunch. Afterward, I was fully wiped....I think I managed a 45-minute nap maybe and then H and I went out to this place called the Seaholm Power Plant for a party & fireworks watching. This place is a real, fully functional power plant, but they host events there and I know that during SXSW...or was it ACL that Broken Social Scene played a show there...anyway...it was fun & we saw the fireworks directly above us, and although it was a tad dangerous, it was the best view of my life!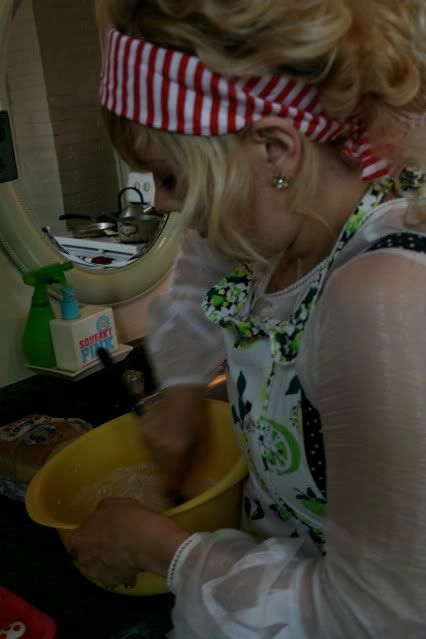 muscles!
YUM! I want one right now...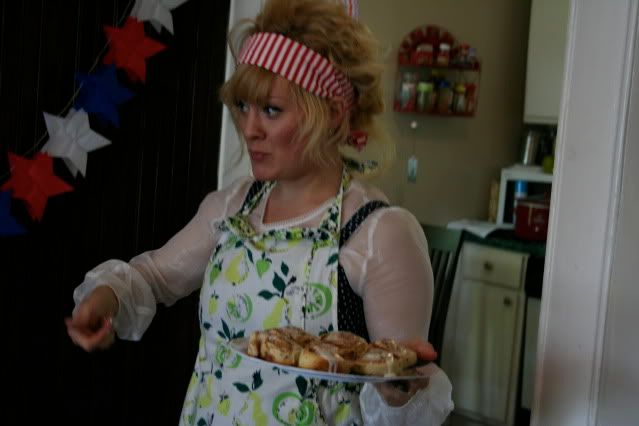 Presenting....




weenies & Mrs. Butterworth (love her!)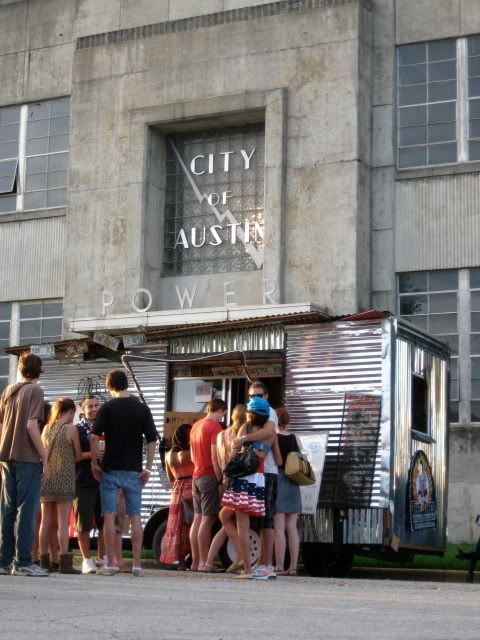 The sunset looked prettier in person..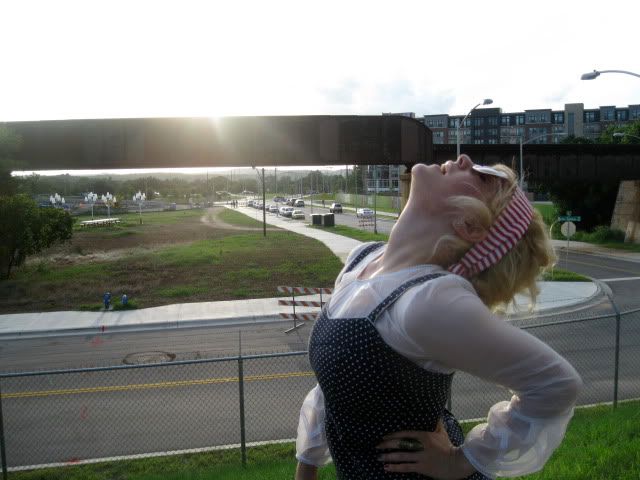 A GORGEOUS bouquet from Tran with celosias, my absolute fave (the little red, furry ones)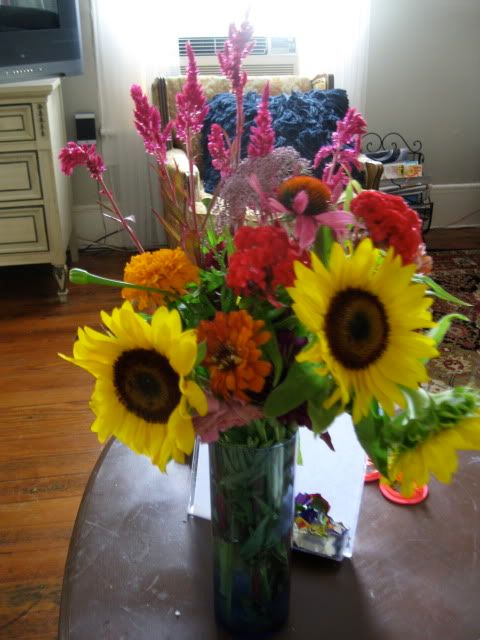 Muah!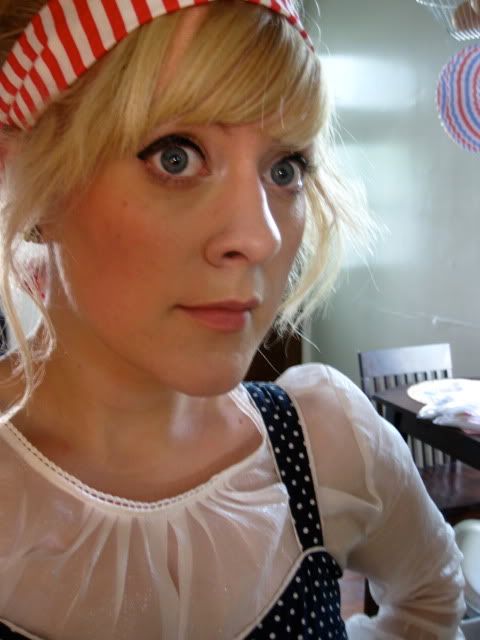 These made me smile all day (and still do!). They're happy shoes!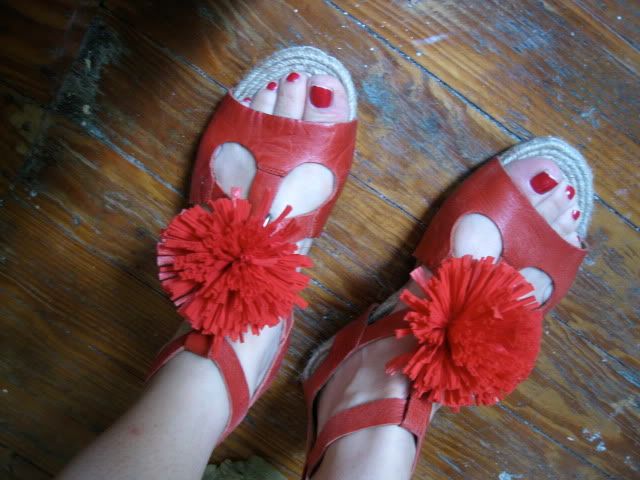 Balloons, balloons, balloons!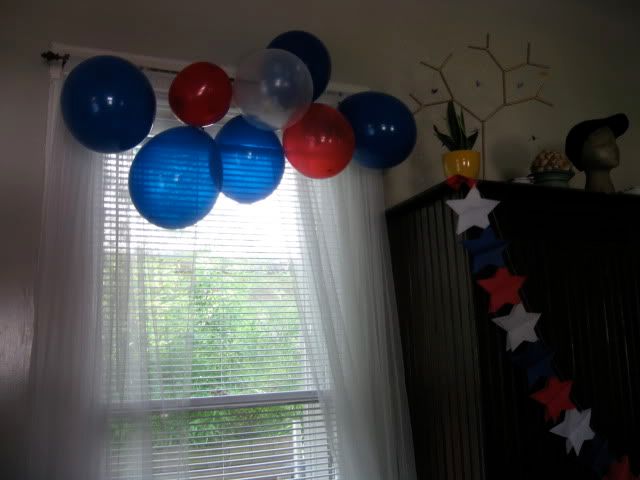 The Three Amigas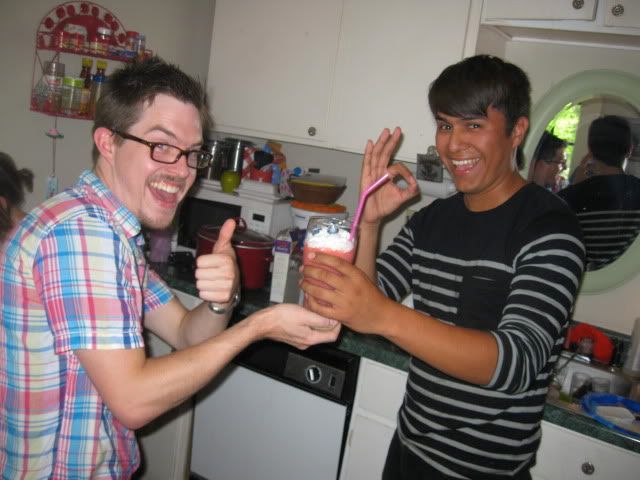 The 5th of July was kind of a bust...I guess "be careful what you wish for". I was feeling very drained and kinda sick to my stomach, and although H was home all day, he was very Mr. Grumpy and he took off fishing while I stayed home...we argued at night and it was really annoying, because all I ever want is to see him at night...I took him to see Get Him to the Greek, as recommended earlier, and it definitely made us laugh...day 2 of us both off together...wish us luck...