A lot of times, I take photos with my lil' webcam to assess outfits, because the mirrors at our home are cheap and sort of funhouse-like...plus I just like to. Maybe someone will find them interesting!
These are some outfits I had in my photobooth:
Green with pink flower (I was checking for the fun color vibration..)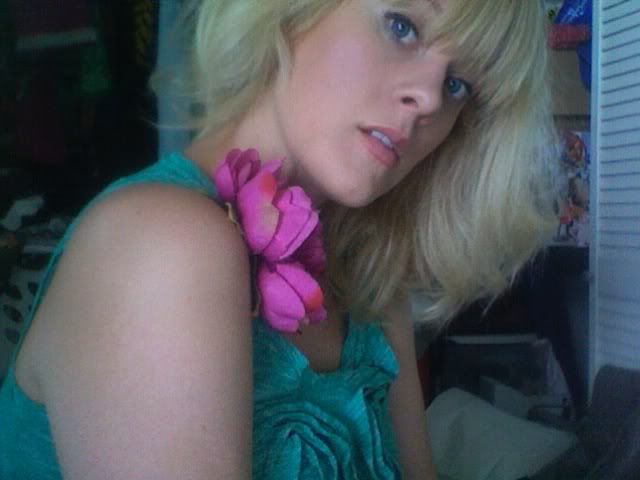 Although Bjork-y, I love pom pons & polka dots!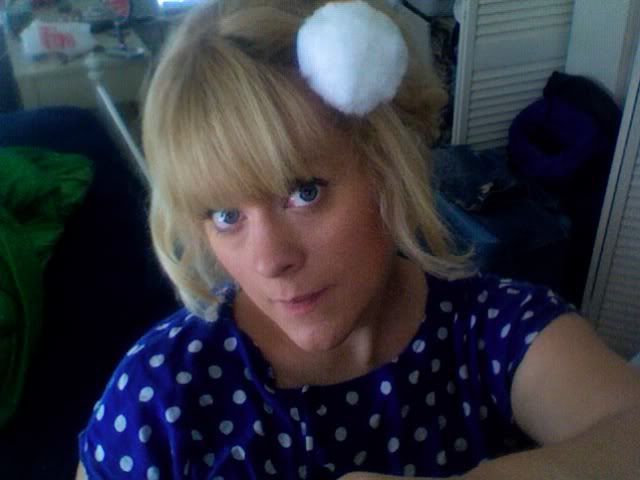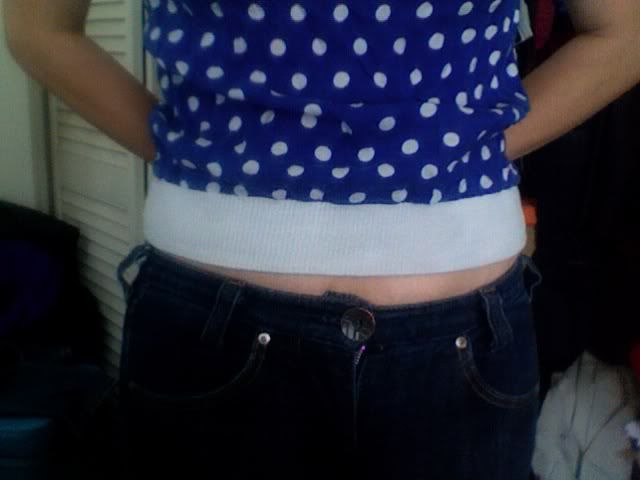 Obsessed with headbands & hair accessories...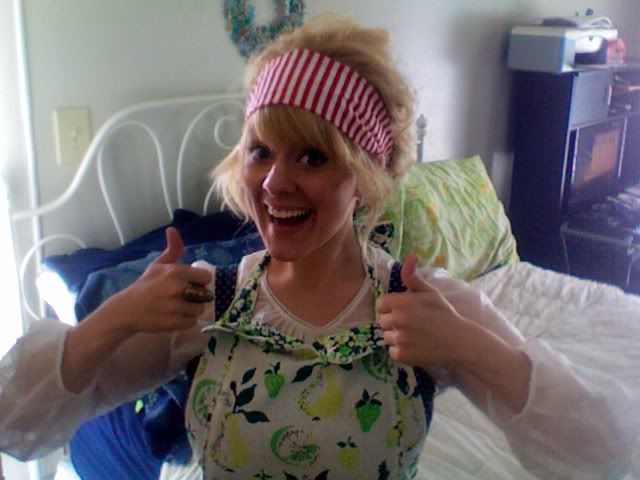 3rd of July...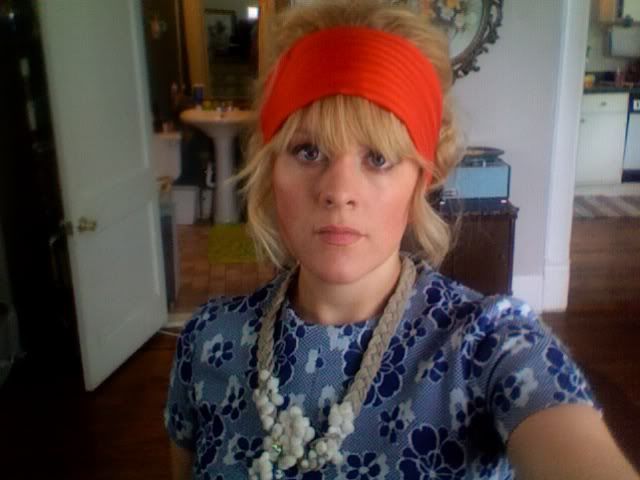 I wasn't mad, I swear!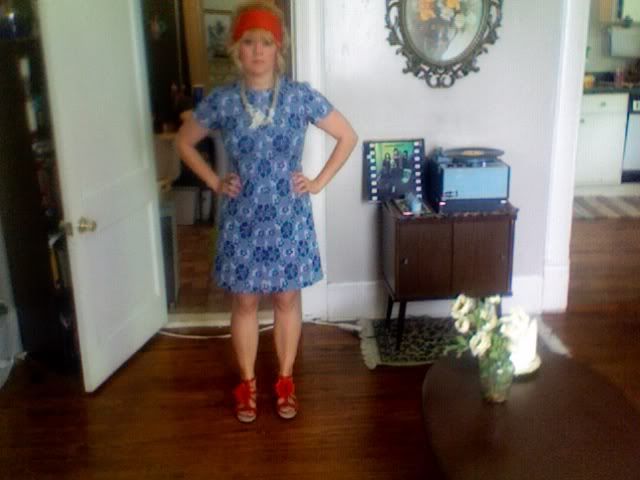 Mexicheetah?
Fake hair...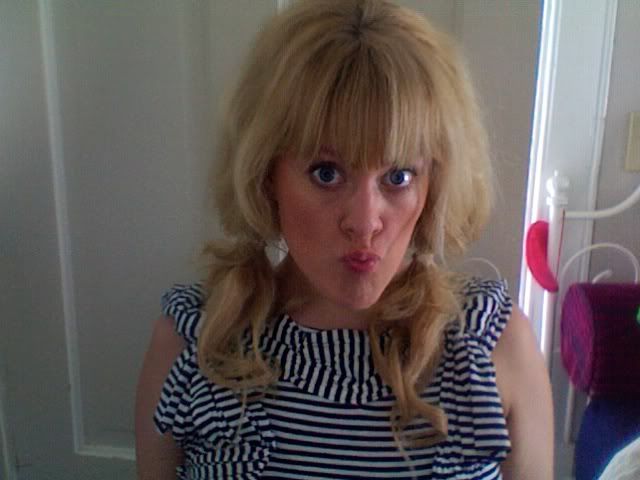 Oh dear...me? Jersey & jeans?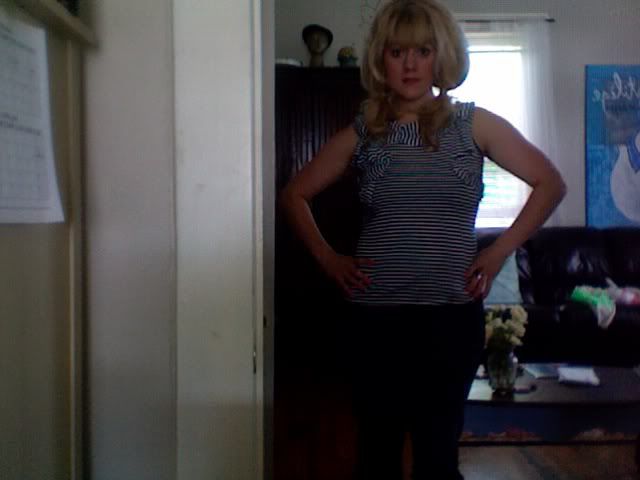 Cream puff poms...horrible pic..sorry!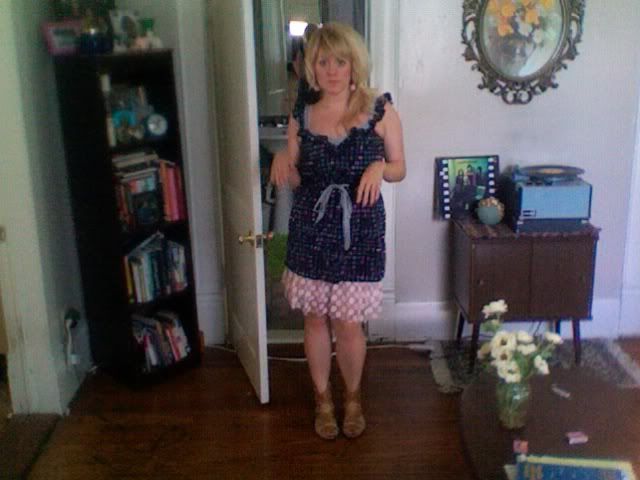 Simple dress I made & loved!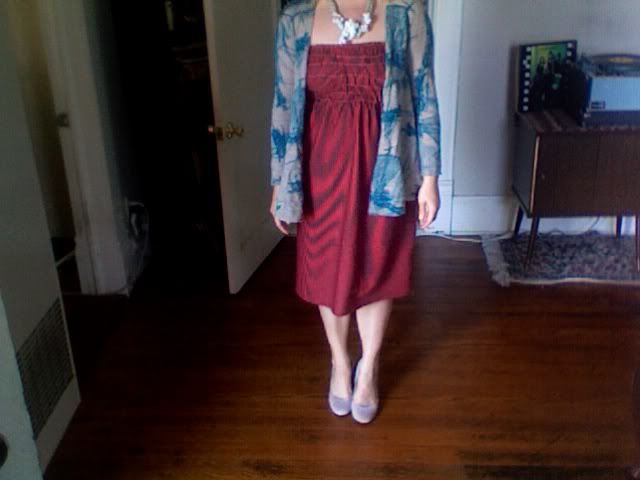 Snacking before work...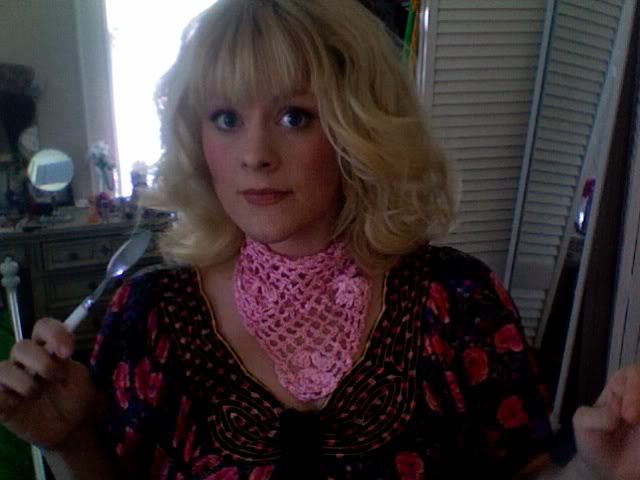 Looking boho & borrowing H's vest...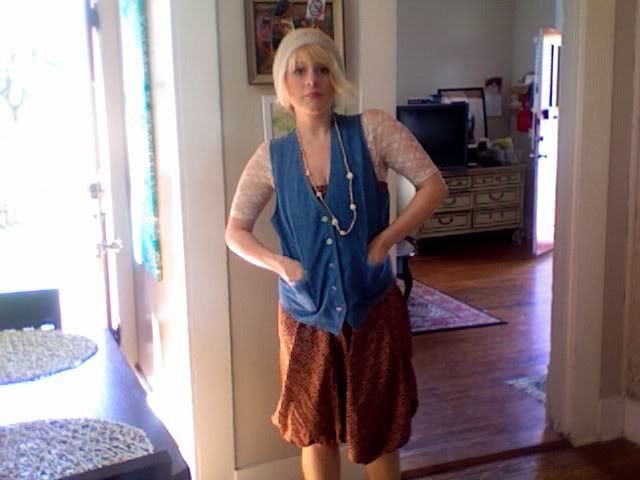 My faveeee lace bodysuit!