Hello everyone!
It's a Sunday, and I'm feeling very sunny & happy. Sundays have always been a day spotted with some type of anxiety for the work week. However, this is my final week of "summer vacation" and also my 2nd to last week working at A. I'm feeling a type of peace wash over me and a new, fun chapter beginning!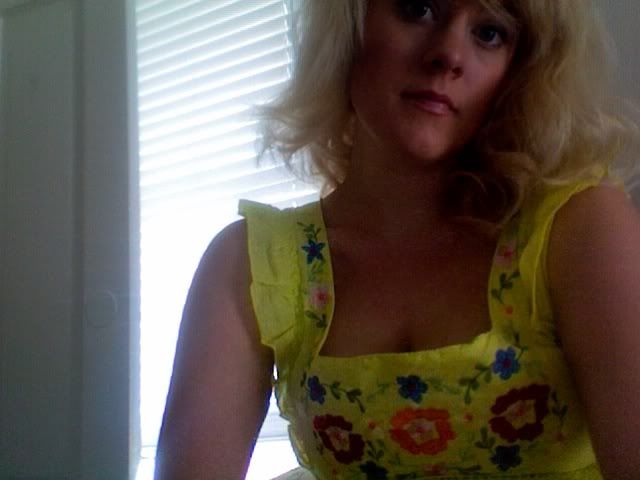 my sunny, yellow dress
This morning, I awoke naturally at 7am which tells you a sick little tale about my life & how I always wake up early.
H & I went for a run around 9:30 after having some oatmeal on our new patio furniture in our backyard!
We ran for 1.6 miles (as determined by my car's odometer on the way back--we drove to try out a new route). I knew it was time to call it quits when H's shirt was dripping wet with perspiration.
We came home and cooled off. I cleaned for a bit, then made some peanut butter & jelly bars for a little get-together we are having tonight at a friend's house. H went fishing.
I have been getting ready for school all day! I'm super excited for the year to start! I want to be the best, most hardworking/engaging teacher ever!!
But until August 23rd, there's plenty of more time for this: