Ahh, Saturday morning started out with a 2.5-mile jog with H, and during our cool down, we found 2 lawnchairs & a bench as a curbside giveaway, so we hauled them home for our strength training!
As you could guess, I was in need of delicious fuel, so I met my friend Birdie @ Mother's in Hyde Park for some tofu enchiladas with cashew sauce, black beans, and brown rice!
It doesn't really look as good as it tasted...
It was under the proud recommendation of Birdie herself!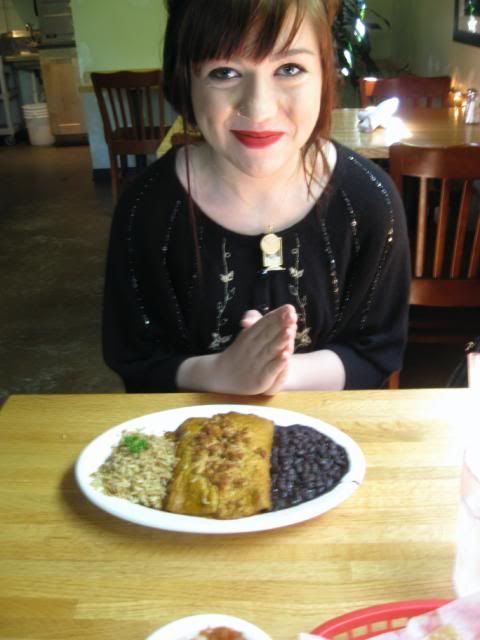 Later that evening, I met up with my dear friend Cathleen for some French cuisine at one of our favorite escapes, Justine's! I kept thinking of that lucky little Elizabeth, taking off to France this fall! (LUCKY!)
Ratatouille side & soupe des Ardennes (potato and leek)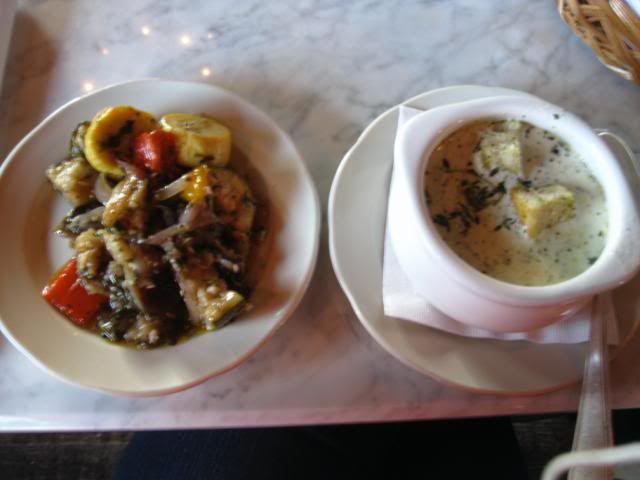 ...oh, plus some house wine!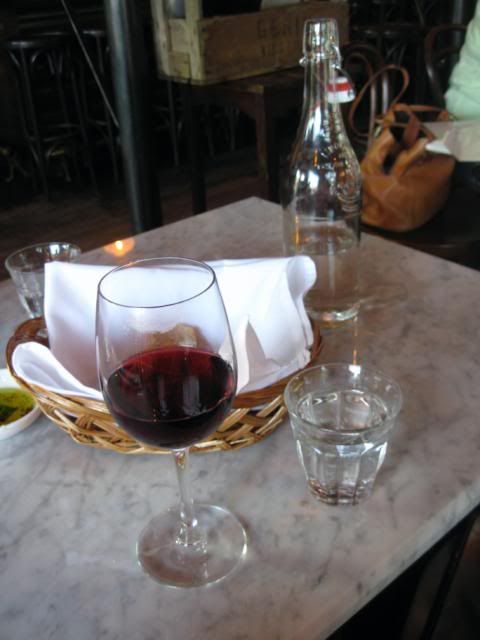 au dehors...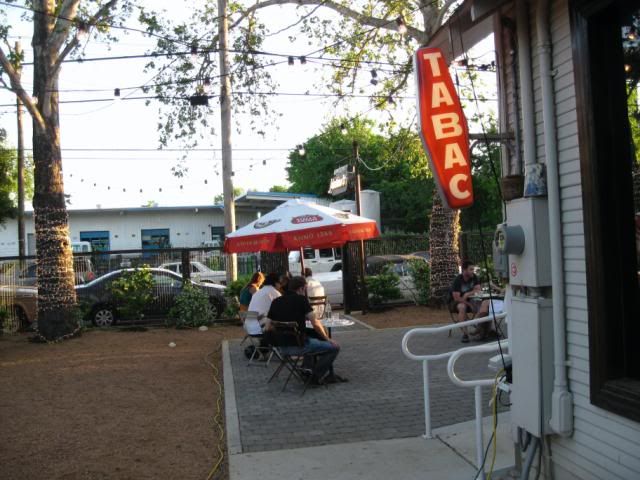 <3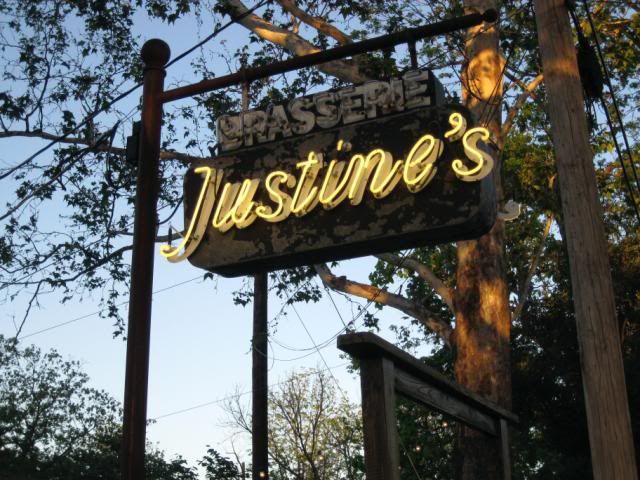 Muuuch later, H & I met up with Scarlett, who now works at Beauty Bar doing the manis!
She achieved a very intricate mod/bulls-eye bit on Noelle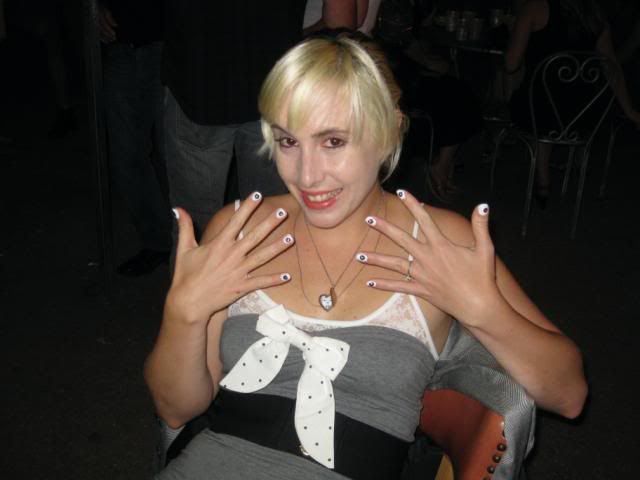 The next day, I leisurely rolled out of bed & we went to Taco Cabana for lunch, and here, as you can see, I was thinking about my life...and the tacos in my belly.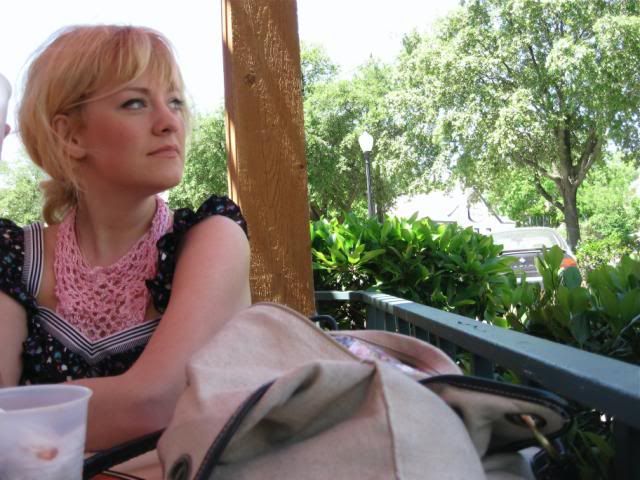 Did I mention I took out my weave for a stroll? Oh how I want long hair!